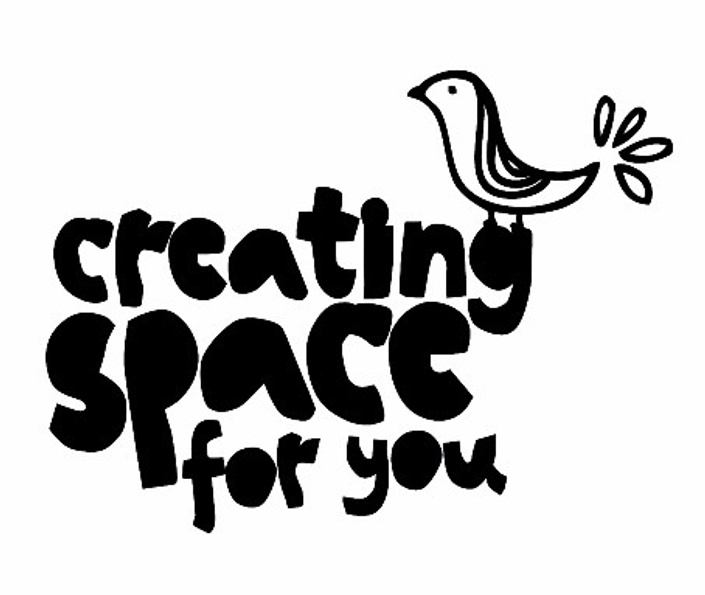 Essentials:
Starts on September 2016 for 12 weeks and as the resources are online you can get started after this date
Flexible - the course content is approximately 24 hours, which you can do any time, any place, any where, with lifetime access to resources!
Investment: £500 which can be paid in 3 installments
You are passionate about helping others. You are inspired by their stories, their courage, their determination to make a difference in their lives or in their community. You put 150% into your work and yet there are still not enough hours in the day.

And then you hear that there may be no more funding for charities at all in 5 years time!
What does that mean for you?
What does that mean for the people you work with?
What on earth can you do about it that will help your career, in case your funding runs out, and will help the people you want to help most?
We at Creating Space For You (CIC) have developed 2 new solutions to help you gain skills right now at your pace, that can support you, whatever happens next:
Coaching Skills: Everything you need to use coaching skills to benefit others
Taking the lead: Unique peer support programme that will enable you to lead with confidence
Once people have the confidence to authentically lead, incredible things happen. We have been running similar programmes for 4 years and people have:
Had the headspace to be creative, explore new solutions to challenges with staff, volunteers, funding and strategy, and then found ways to make things happen
Worked collaboratively instead of competitively, and developed new partnerships that they would not have considered
Expressed themselves firmly and positively without fear to achieve the outcome they desire, with trustees and funders
Found synergy where previously there was confusion and developed new ways of working that have saved their organisation
Worked more effectively, understanding their true priorities based on the foundation of their values and prevented mission drift
Had courage and confidence in their own personal power to step up and be the person they wanted to be
Regardless of whether you work with a couple of people or have a large team, this programme will help you to explore leadership from a personal perspective. It will give you the confidence and tools to move towards your vision with renewed passion and on purpose.
The world is changing quicker than ever and we need a new skill set to be able to stay at the leading edge of our work. Staff, volunteers, trustees and senior management all need opportunities to learn and grow, and this course has been designed to be as accessible as possible to all.
This amazing programme will give you:
Access to amazing resources, concepts, activities and tools that we have found through many years of dedicating our careers to helping others progress in the voluntary and not for profit sector
A safe space together for everyone to take part in a way that suits them and is respectful to the rest of the group
People who will hold you to account, to make sure we do what we say we will do
A lot of fun!
The structure:
This experience takes place over 12 weeks
We'll start with self-assessments to find out what is most important to you over the 12 weeks
Weekly videos and resources that will take about an hour for you to review - activities and content are adapted to suit the needs of the group - we will find our own path and the resources we need for that path together
Weekly 1 hour peer-coaching webinars that will be recorded so that you can get the most out of the sessions both now and in the future
Sessions will include 2 people having 20 minutes to focus on the topic of their choice, while getting support from Charlie Mitchell and the rest of the group, and 20 minutes to use as you wish - Q&A? Covering a particular topic? Another person want the floor? Your choice!
Weekly reflections to help you discover new aspects of your best work
Private online forums to connect, share resources, and support each other throughout the journey
This life-changing opportunity can be done at your own pace, in a way that suits you, fitted in around your other commitments, and yet gives you exactly the support you need to stop walking forward, and take a giant leap! You will meet amazing people - you and your work will never be the same again!
Our full face to face leadership programmes cost over £2,000 per person, includes one to one coaching and take place over 9 months. We have designed this online support with charities, social enterprises, and not for profit organisations in mind, giving access to similar content at a fraction of the price.
This online programme is just £500, which equates to less than £6 per day for all of this incredible support for charities, social enterprises and not for profit organisations. Payment in 3 installments is also an option. This is for the 12 week interactive course and a lifetime's access to the materials.
There are bursaries available for volunteers and trustees, so please register your interest: charlie@creatingspace4u.net

For every 6 charity places bought, we will offer one bursary place to someone who would not otherwise be able to afford it.
There is also an opportunity to undertake an Institute of Leadership and Management Level 5 Certificate in Leadership, as an additional module, for just £750. This is nearly half the usual price. Please email for further details: charlie@creatingspacec4u.net
The next group starts in September 2016.
I look forward to starting this incredible journey with you!
Your Instructor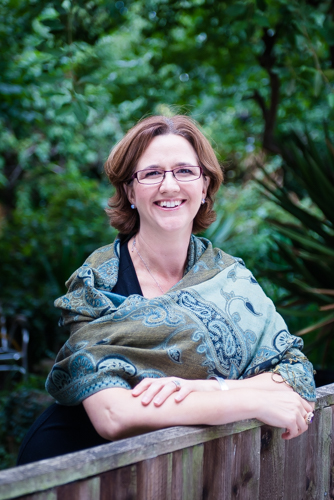 I am one of the Directors of Creating Space For You, the social enterprise that facilitates innovative leadership development and coaching that benefits charities and other social enterprises.
My intention is to initiate a grassroots culture change in the voluntary sector through accessible learning opportunities, that will enable charities to become rich, vibrant and creative, and therefore more able to support the most vulnerable people in our society.
For more information about me, including references and testimonials please visit: https://uk.linkedin.com/in/charliemitchellcs4u
For more information about Creating Space For You (CIC), our other directors and our track record please visit: www.creatingspace4u.net
Class Curriculum
Getting started: what do we need to take with us?
Available in days
days after you enrol
Separating from our previous experience to grow something new
Available in days
days after you enrol
Transition from previous experience into leading in practice
Available in days
days after you enrol
Frequently Asked Questions
What leadership theories are covered?
We review a variety of perspectives on leadership, including agile approaches, Goleman's styles of leadership and recent research into outstanding leadership
What if I want to complete a qualification in leadership?
You can purchase an optional extra, to undertake the Institute of Leadership and Management Level 5 in Leadership. Get in touch for details about this optional extra.
When does the course start and finish?
The course starts on Wednesday 13th April and lasts for 12 weeks. New resources will be released each week. You can access the resources at the times, dates and pace to suit you. There are live webinars that you can take part in on a regular basis, and if you are not available you can listen to the recordings and post your questions for the next session.
How long do I have access to the course?
How does lifetime access sound? After enrolling, you have unlimited access to this course for as long as you like - across any and all devices you own.
What if I am unhappy with the course?
We would never want you to be unhappy! If you are unsatisfied with your purchase, contact us in the first 30 days and we will give you a full refund.
Here is feedback from other people who have explored their best work:
A major block appeared that I thought I had already dealt with but not. I gained an insight and know how to proceed now. So much has already freed up since starting this course
I've gained a better understanding of what my true capabilities really are
I have re-evaluated my priorities and have organised my working life so that my work life balance can be improved.
Lots of little things that make up a huge improvement in my day to day life - so as usual I need to say thank you.
I am also consciously making sure that I improve the preparation I do in advance of the visits I need to make, which has been a tremendous shift in life that was long overdue
I've connected with some great people as part of my tribe.
I love the realisation about commitment
You have managed to come up with something that shifts the focus back on yourself instead of the image that this world is asking us to portray ourselves as.
I have been (nearly wrote trying!) putting into practice all the little changes that will help me to do my best work including taking the initiative to sort out my health.
The important thing is to realise that you should take time out to celebrate yourself and the person you are.
It really helped me see how far I have come and it built my confidence by getting clear and celebrating how much consistency and conviction I have shown to get to where I am today.
My goal of regaining my enthusiasm and energy for my courses has happened. So excited!
Book now! We will be setting off soon and will never be covering this particular territory again!